Attacking From Acre
Page
2
of 2
1
2
Posted June 25 2016 - 02:18
Thanks for this Scarlet....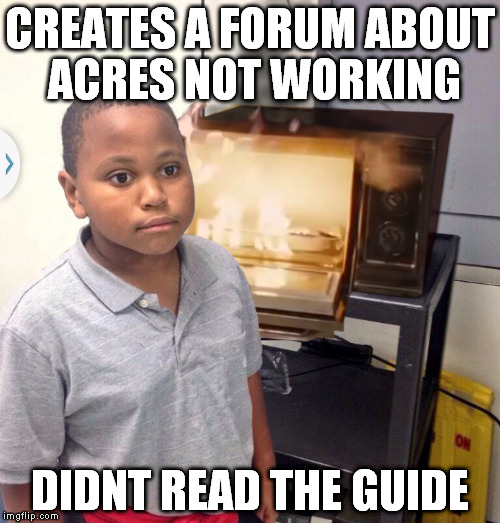 Posted June 25 2016 - 04:30
I have a feeling that either Pavlov anticipated a win and sent out back up troops or didnt press "recall" when he had the option of attack or recall when "back up" arrived. In an attack you have to press something.
Imma test it. I need to get rid of some bikers anyways.
Posted June 25 2016 - 04:33
What is that thing?
Posted June 25 2016 - 05:06
Yeah, So @Ronald, #Ronald, Ronald.com, reads it as a "Raid party" and does NOT give the option to attack so based on what Pavlov said, I canceled it in a panic cause I had 3 seconds left. Also note that it took away some of my readiness.

I dont think your theory works and there needs to be a "Reinforce from Acre" button and maybe move the one currently on the Acres to the town, under the property section or vice versa.

Edit: Decided to test it again and it does look like it worked. Just kinda worries me with looking like an attack party, and thr attack like phrases. Maybe a central command center would be better for all army movements.
Posted June 26 2016 - 15:04
Just wanted to comment that it worked just as Ronald described for me as well. Fear no more!

Update: Troops stayed... cars returned to original acre....
Posted June 29 2016 - 18:29
So there seems to be a hint of a problem with the Acre Reinforcement.

It doesnt send all the cars that you want to go, just the required.
Takes away Readiness

And I guess, is inconsistent (I think is the word) based on what Kricket and Noob said.
Posted June 29 2016 - 19:57
I agree we should change it a bit :)

will put this on the big list of things to look into.
Posted June 29 2016 - 20:13
Update: Found a better one but cant post it. Google Image: "Thank you, japan gif corset" (First and Fifth Gifs) unless you not into that I can find something different.
Page
2
of 2
1
2