Cannibal Republic of Kansas
Page
7
of 12
5
6
7
8
9
Posted April 08 2017 - 04:22
Lol
Posted May 29 2017 - 09:48
Good game, guys. Thanks for your effort, bravery and savagery.
Long live the Cannibal Republic of Kansas!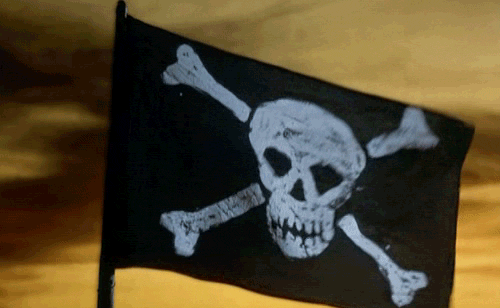 Posted October 02 2017 - 15:53
Bunch of the Same old Same old.
Posted October 02 2017 - 19:34
Here we go again!
Posted October 17 2017 - 12:34
Posted October 18 2017 - 17:30
What wrong With Minecraft?

Posted October 19 2017 - 03:13
The region is taking back-

-A message
Posted October 19 2017 - 14:55
Posted October 19 2017 - 15:41
Sounds fantastic! I do need a better healthcare program that is cost affordable, and the education might be interesting as well - especially if post secondary is free or even just affordable for that matter. Where do I sign up? Can I even sign up at this point, for that matter, given my position?
Posted October 29 2017 - 18:08
Somehow I missed fact that whole year passed by since K3 clan known as Cannibal Republic of Kansas was established. Shame on me and my crap memory. Well, better late than never.
Then hurray, we have hit damn year of glorious existence! Happy birthday Cannibals!
Good time to remind some things and make short summary.
The Cannibal Republic of Kansas (CRoK for abbreviation) was created on october 2016 as continuation of infamous Happy Tree Friends clan (greetings to HTF founder - Jozef Petrovic!). CRoK was raised with simple and sincere intent of invading, looting and devouring the enemies on massive scale, spreading anti-farmville attitude and bringing the Kansas3 warfare on totally new level. "Controversial" cannibal backstory was invented just as parody of roleplaying (which was really popular at that time).
Initial core of Cannibals consisted of players/towns known as Wasteland, Mohawk, Blitzkrieg, expanded by chernobyl, Zombie_Chaos and Th3NicEGuy. With time the list of members grew up and changed. CRoK ranks unified both, veterans and new blood (including opponents from previous round). Worth to mention these who played/playing like Stannis_Baratheon, Jemimer, Chimera, Julian, Revenants, Camerock, pugville, some ex-NATO and ex-Uninvited guys and so on (really sorry that I can't remind all of you who played with us, as I said I have crap memory).
Thanks to stable existence and consistent attitude Cannibal Republic of Kansas earned status of one of the most significant and titled clans in Outbreak history and in same time among the players of K3 got reputation of most bloodthirsty, powerful and hated clan of all time.

Round oct/nov 2016
First round for Cannibals as clan. Total domination is the only word to describe turn of events that round. For many reasons it was first and the last game like that.
Interesting facts:
- Cannibals took over whole Kansas3 including all acres and gov facilities and enslaved or turned into ruins all non-Cannibal towns. And all of that before tick 500! Yes, unbelievable but true. Even famous Wolves and their domination is nothing if compare to that.
- Wasteland earned over 480k points in that round what is probably the highest result of all time.
- Cannibals successfully eradicated from K3 McComb and ended age of cringy socialist roleplay.

Round dec 2016/jan 2017
Due to incoming that round xmas/new year holiday season (busy time) Cannibals officially not came to game as clan. Most of members was totally not active or split up and got involved in some minor clashes.

Rounds feb/mar 2017, apr/may 2017, jun/jul 2017, aug/sept 2017
Cannibals returned to game, regained undivided dominance and holds it for next rounds.
Interesting facts:
- four victorious rounds in a row (5 in total) is probably one of the most significant clan achievements of all time.
Ok, enough of this buffoonery ;)
It was hard and long year, but we did it, we maked Kansas3 tasty again!
Thanks to all who played/playing under CRoK flag and of course to these who tried/trying to play against. Special thanks to Ronald for keeping game alive and kicking that whole time. Crunchy fucks to everyone who tried to troll, spam or pissed us (and me in particular) by some low childish crap.
Hard to say, but can be it is last round for Cannibals this year (Similiar break like in last year. Just playing that christmas round in K3 is not funny at all due to lack of players and personal time to play).
Can be also that it is totally last round cos basically nothing last forever. Some day we can can eat brains of some shitheads and die poisoned.
Salute! Keep grillin'!
Posted November 27 2017 - 21:59
Round is over.
I'm glad to say that we made Kansas 3 tasty again! Damn sweet fifth victorious round in a row and sixth in total!
Thanks to all who played this time under the Cannibals flag. It was pleasure, honor and fun to meet you guys and gals.
Congrats to Stannis for taking 1st place in Kansas 3, also for getting Major rank and 1st place in overall ranking. Asombroso, amigo!
Greetings to these who fed us and these who fought us.
Full CRoK team this round: Stannis_Baratheon, Novgorod, Blitzkrieg, Ay-Jay, Chimera, Mohawk, Revenants (missed in action).
Cya next round! (can be that Cannibals will take break due to low activity in K3 during xmas/new year round)
Posted November 28 2017 - 21:10
A real pleasure fight in Cannibals!


P.S

As Marcelo Rios dethroned Sampras ... Stannis dethrones Reading ..
Posted November 28 2017 - 22:00
:)
Page
7
of 12
5
6
7
8
9