FegelTV
Page
1
of 2
1
2
Posted October 02 2015 - 22:55
Cast of Characters


Dolfy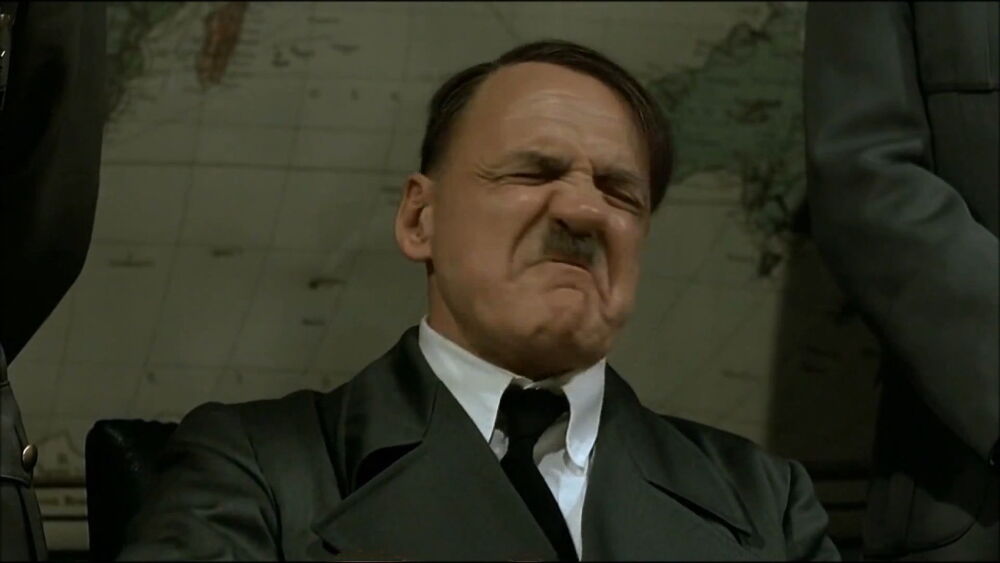 Nickname(s)
Dolfy[note 1]
Der Fäilure[note 2]
The "H" Man[note 3]
Maddolf (by FrenchyStarFox)
Faildolf Shitler (by WonkyTonkBotty)
Faction(s)
Third Reich, Council of Hitlers
Notable for
Ranting on and being angry about almost everything
Being informed by Günsche
Being the victim of antics pulled by various people (usually by Fegelein)
Being objected to
His shaking hand
Parody counterparts
Most other dictators
Council of Hitlers
Allies
Blondi, Eva, Goebbels, Traudl, Günsche
Enemies
Fegelein, Himmler and anyone else who annoys him
Weapon
Pencil of Doom and Mass Destruction
Hermann Fegelein
Role(s)
Antic Master
Notable for
Pissing off Hitler
Pulling antics on people
Being a womanizer
His apparent immortality
Parody counterparts
Mikhail Tukhachevsky (Stalin Parodies)
Lt. Werner (U-Boat Parodies)
Felicity Merriman
Allies
Himmler, anybody in the Antic Master
Enemies
Hitler, everybody else in the bunker
Alfred Jodl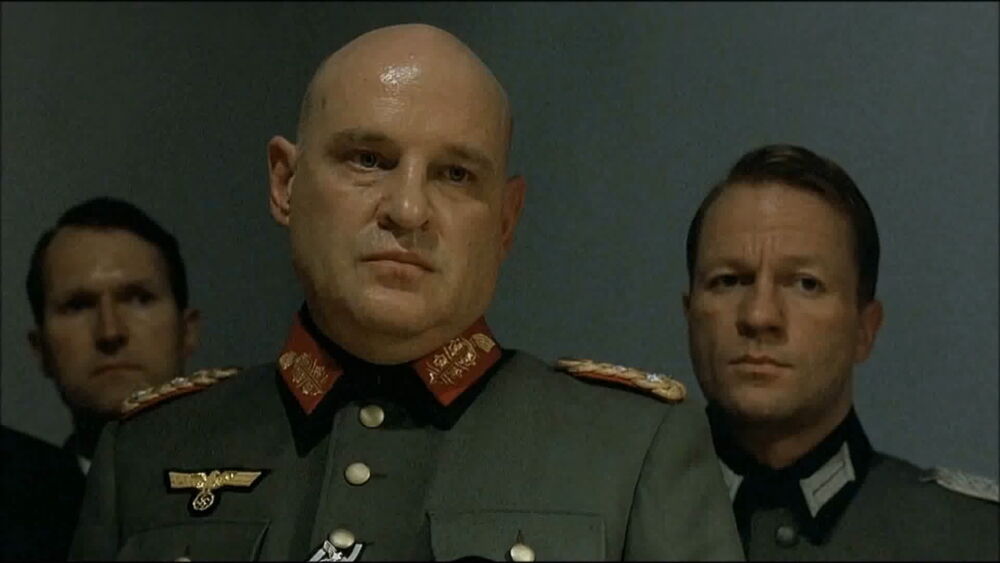 Role(s)
Objector
Notable for
His SHINY bald pate
Objecting Hitler's plans
His suggestions never being accepted by Hitler
Attempting (and failing) to rebel against Hitler
Working with Fegelein
Dying by Pencil of Doom and later coming back to life
Otto Günsche
Role(s)
Informer
Notable for
Communicating useless information to Hitler
Informing Hitler about Fegelein's antics
Being a pain in Hitler's ass
Watching over Hitler when he committed suicide
His height
Having a blonde sado-masochist henchman for a twin brother (Stamper)
Carelessly destroying Hitler's HDTV's (FegelStation parodies)
Parody counterparts
Nikolai Yezhov (Stalin Parodies)
Leonid Brezhnev (Khrushchev Parodies)
Ruthie Smithens (Kittredge Parodies)
Joseph Goebbels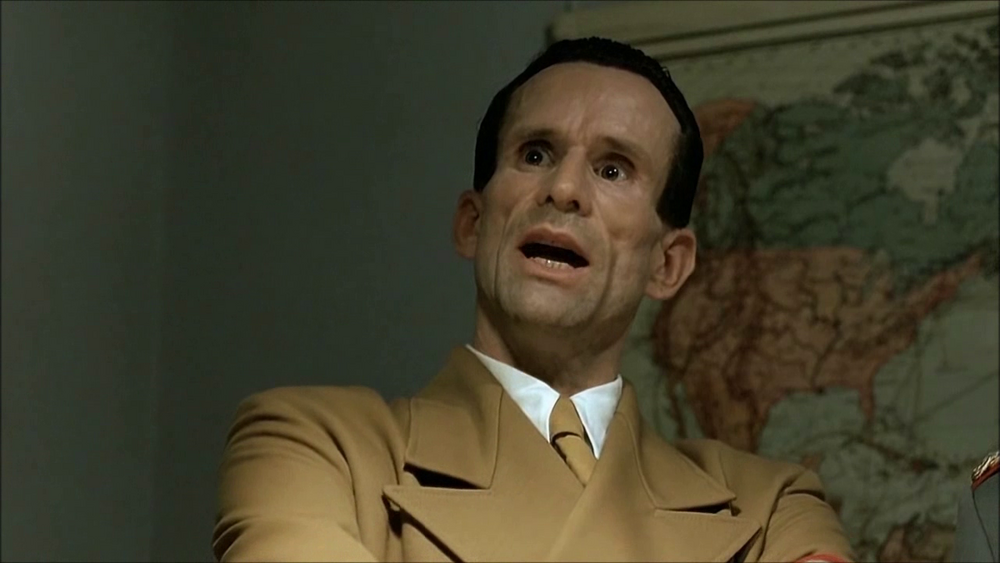 Notable for
Being on Hitler's side to the end
Having a very scary face
His rants, which were second only to Hitler
Saying 'giggity' during said rants
Weapons
*Pencil of Rantmageddon
Stare of Doom
Hans Krebs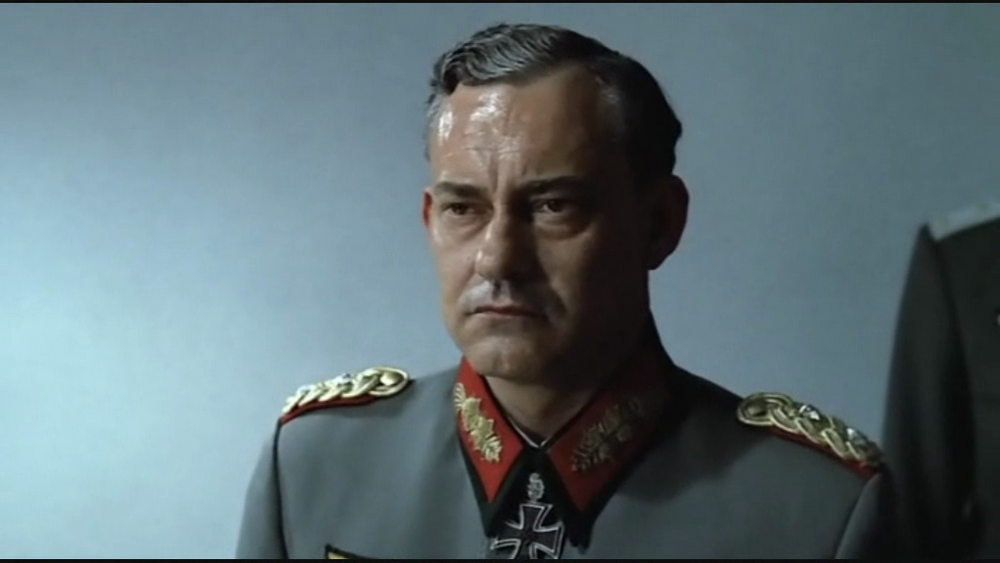 Faction(s)
Nazi Germany
Role(s)
Map pointer
Notable for
His map pointing
Hesitating in the Original Bunker Scene
Giving Hitler a helpful advice whenever he's planning
Negotiating with the Russians
Developing obsessions with maps, and later, fish
Parody counterparts
Kliment Voroshilov (Stalin Parodies)
Weapon
Map pointing of doom
Wilhelm Burgdorf
Notable for
Drinking excessively
Ranting extremely fast
Attempting to shoot Fritzsche multiple times with his Pistol of Armageddon
Singing skills, his anger towards Fegelein.
Being drunk and signing the sea shanty "Poor Old Man"
Parody counterparts
Mikhail Tukhachevsky (formerly)
Pavel Dybenko (current)
Allies
Hans Krebs
Eva Braun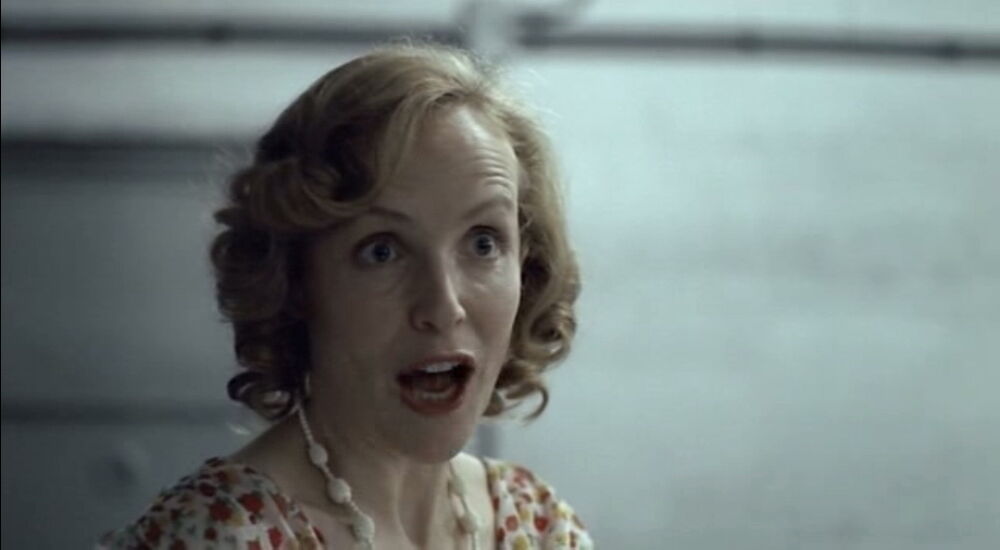 Notable for
Being Hitler's girlfriend, and wife for a day
Being nonchalant about the battle around her
Being Fegelein's sister-in-law
Committing suicide with Hitler
Albert Speer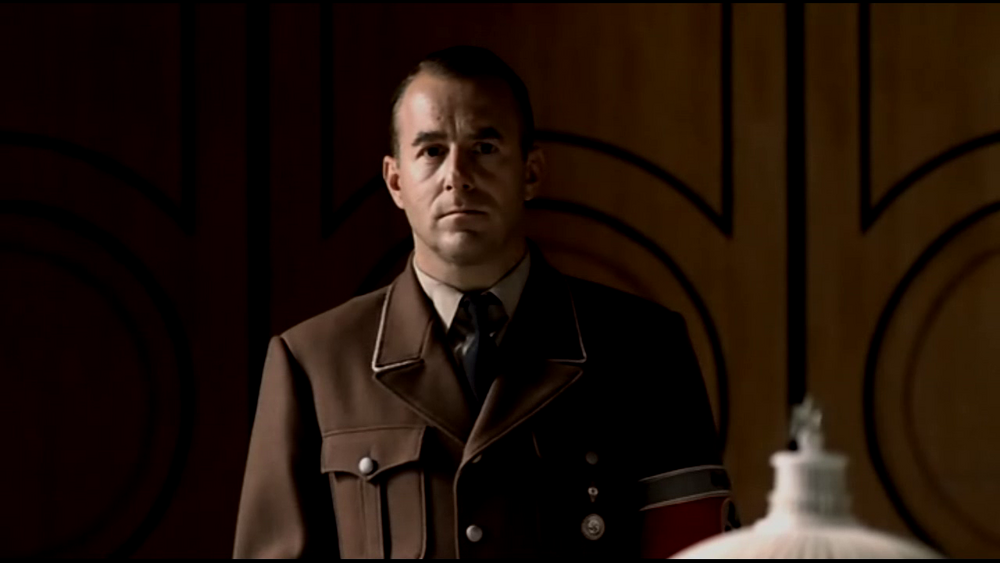 Notable for
Being an Antic Dealer
His boob detecting abilities
Looking at Traudl's boobs
Being regarded as the absent-minded artist
Heinrich Himmler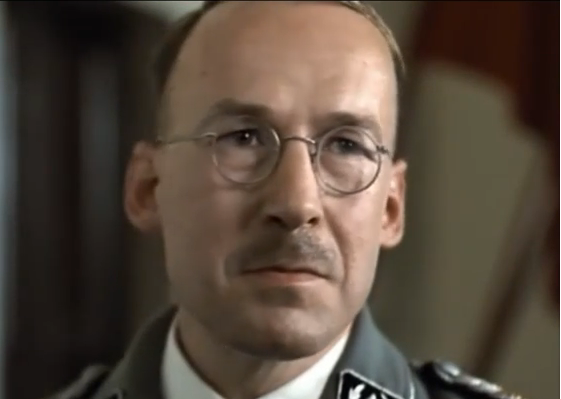 Notable for
Being Fegelein's mentor
Attempting to get Hewel to adhere to Hitler's (usually ridiculous) requests
Killing at least 7,000,000 people
Allies
Fegelein
Alwin-Broder Albrecht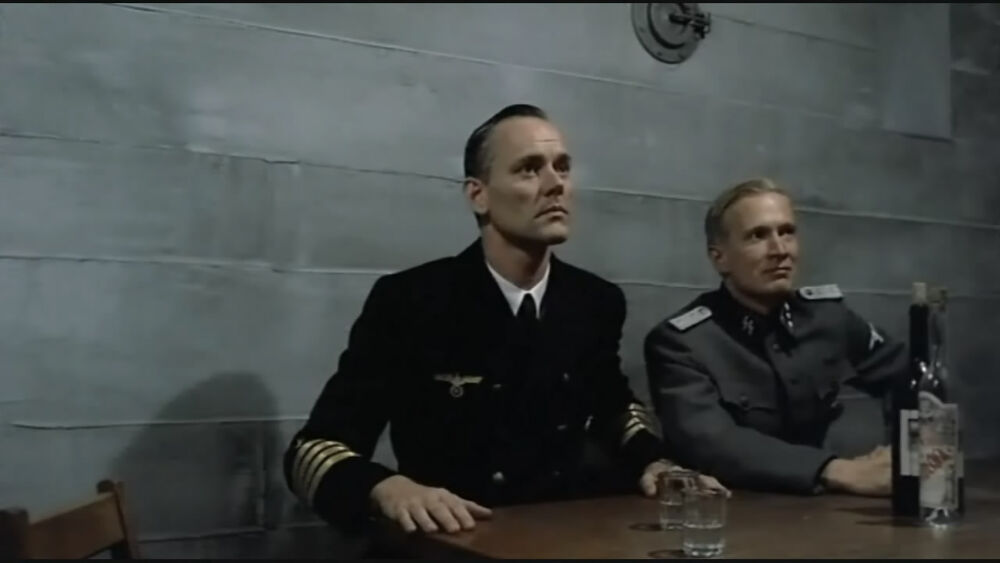 Notable for
not much
Wilhelm Keitel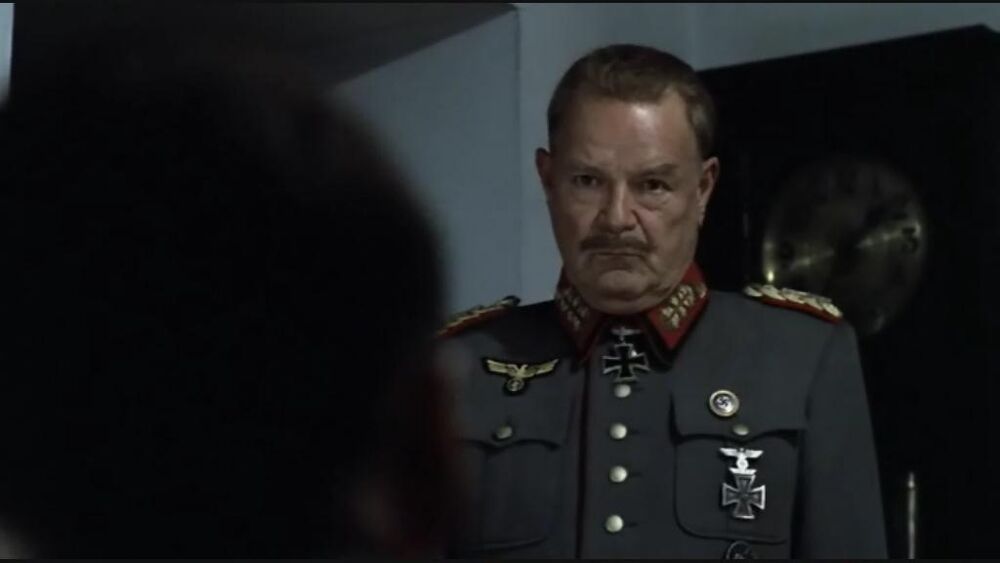 Notable for
Saying "Niemals!"
His seriousness
Karl Koller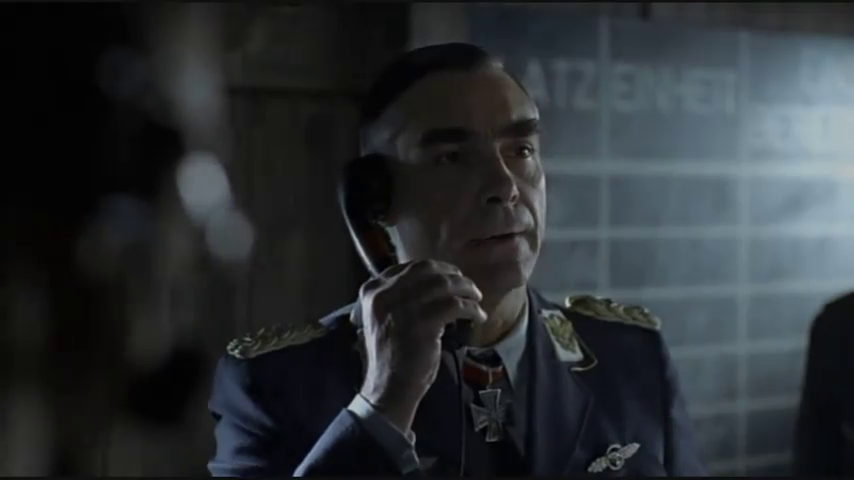 Hobbies
Saying "Nein"
Notable for
Doing Günsche's job using a telephone
Being regularly edited out
Martin Bormann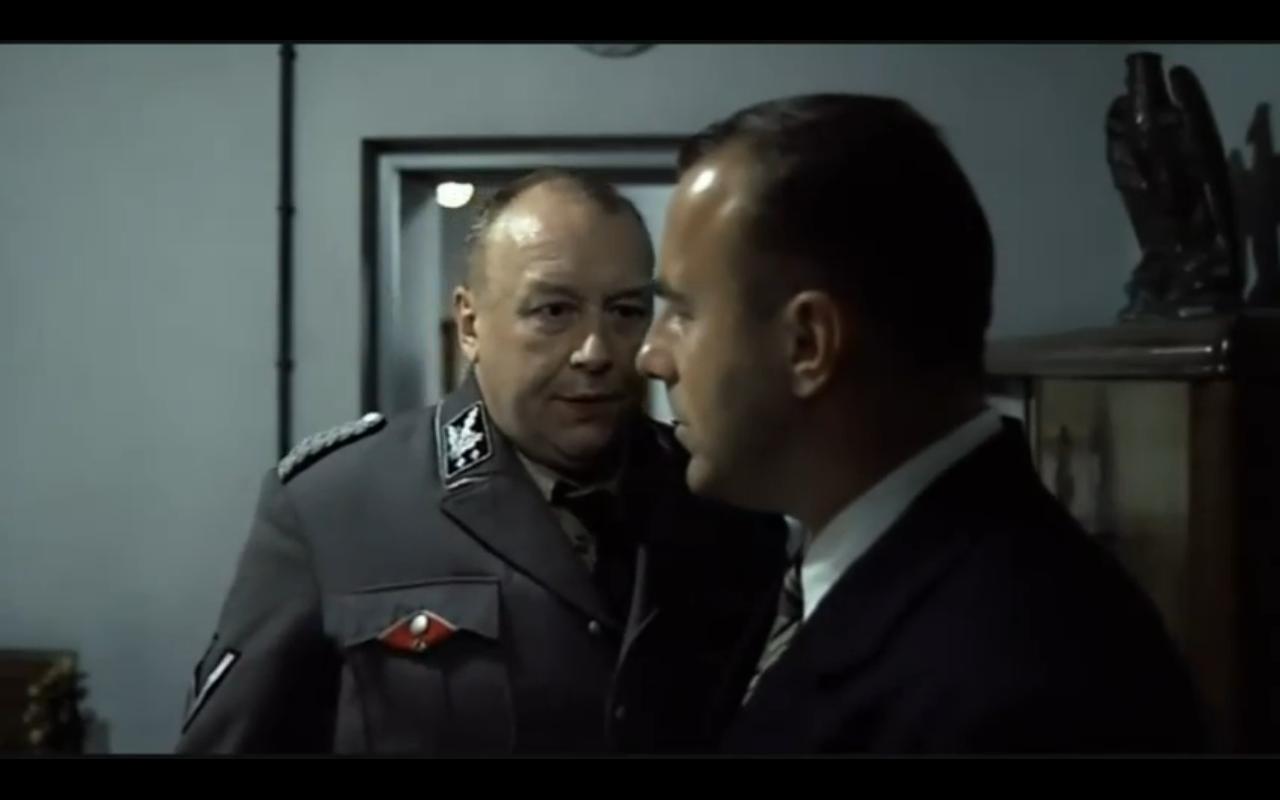 Hans Fritzsche
Faction(s)
Nazi Party
Notable for
Trying to surrender to Marshal Zhukov
Almost being shot by Burgdorf only to be saved by Weidling
Walther Hewel
Notable for
Antics (Real life)
Being an "ambassador to nowhere"
Refusing Himmler's requests
Being a snitch (in some parodies according to Fegelein and Himmler)
Hanna Reitsch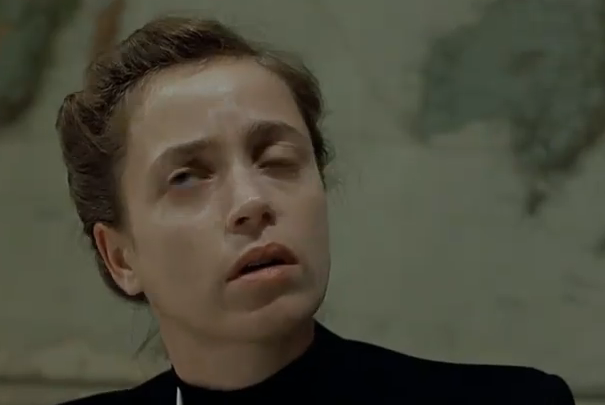 Robert Ritter von Greim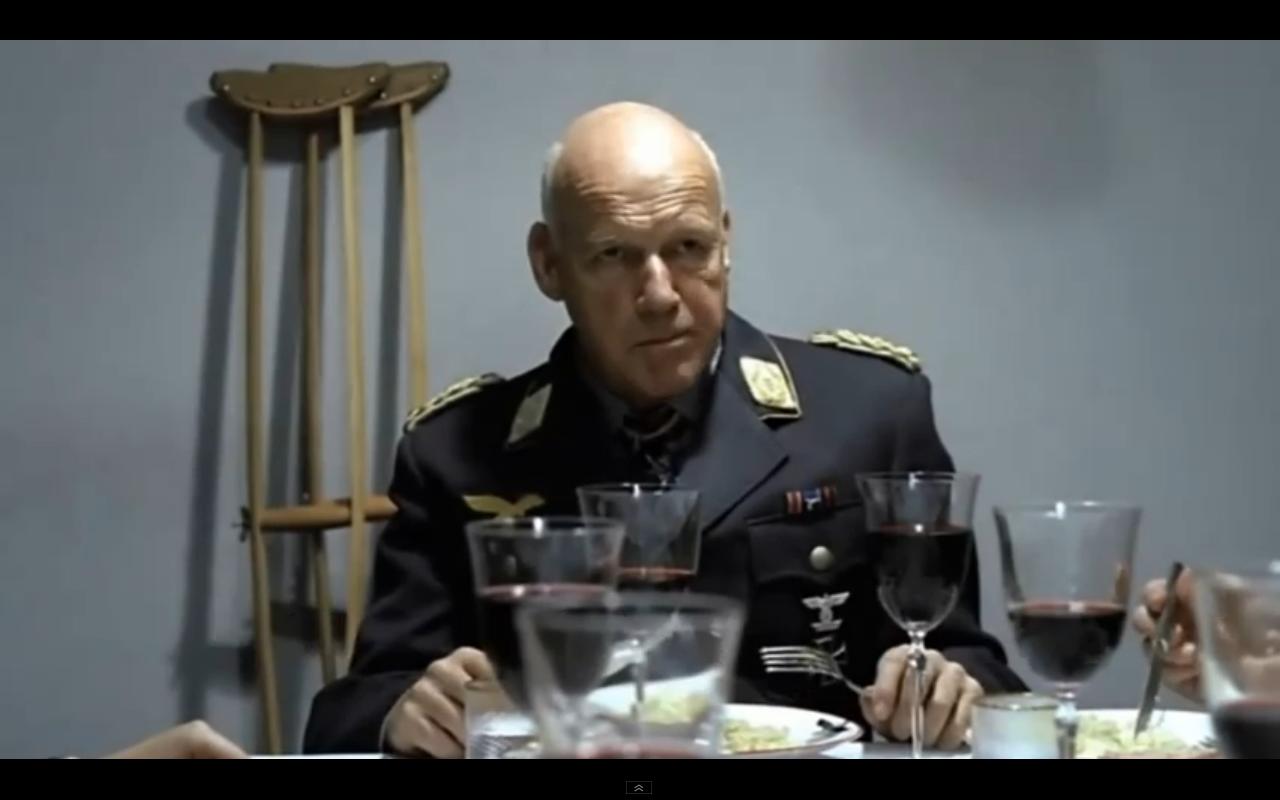 Helmuth Weidling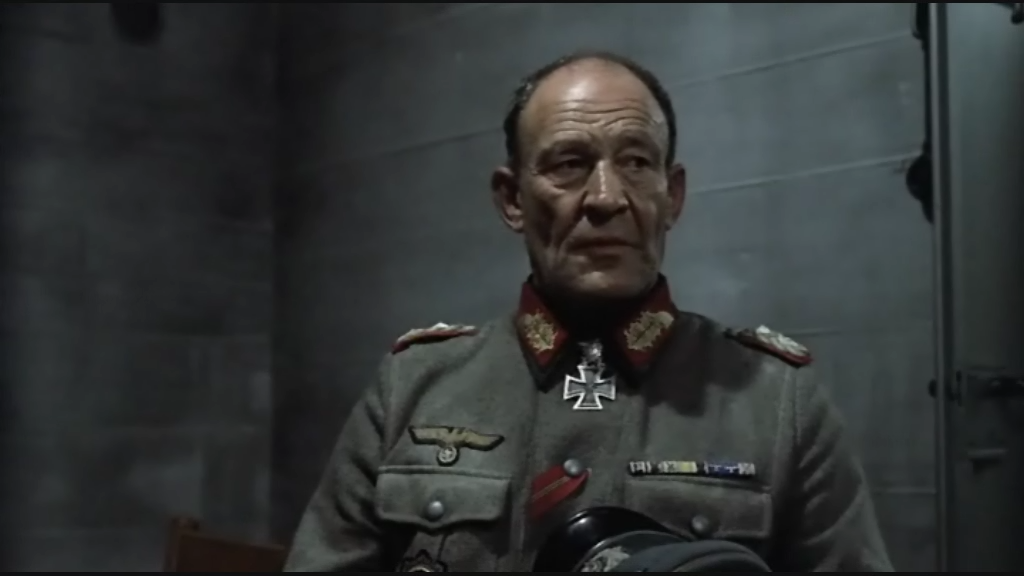 Traudl Junge
Magda Goebbels
Erna Flegel
Nickname(s)
The Crying Nurse
Notable for
Crying uncontrollably
Weapon(s)
The Boo-hoo of Hysterical proportions
Gerda Christian
Notable for
Crying in the Original Bunker Scene
Being Günsche's love interest
Artur Axmann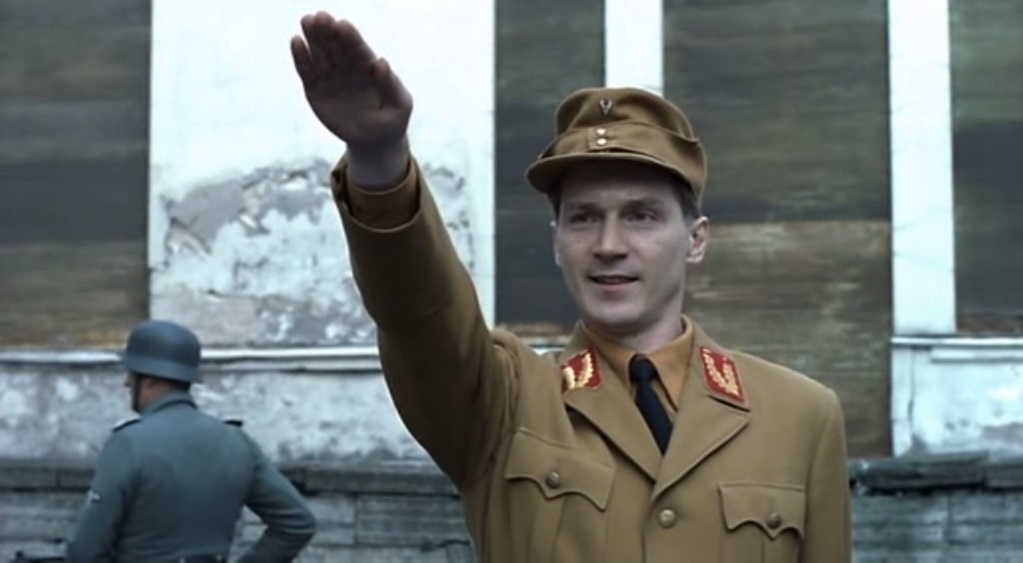 Ernst-Robert Grawitz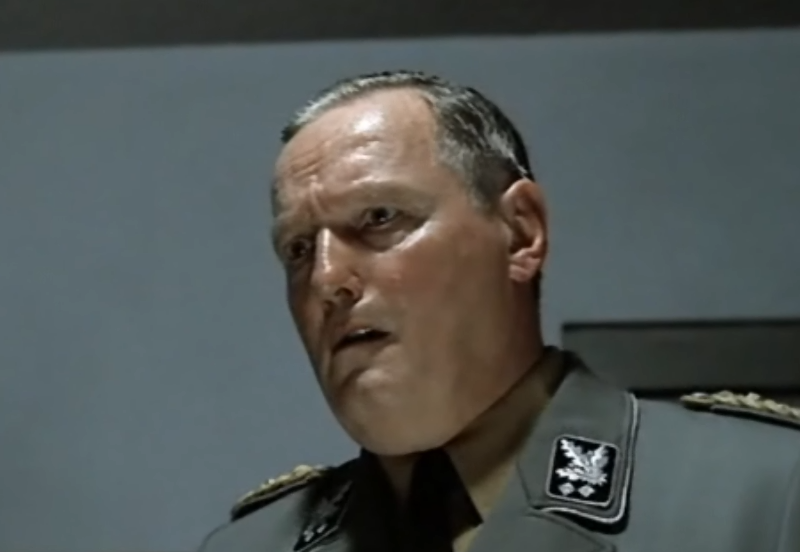 Notable for
Trying to take up Günsche's job as informer
Blowing up his whole family
Almost crying whenever he informs Hitler
Being fat and useless
Peter Högl
Erich Kempka
Heinz Linge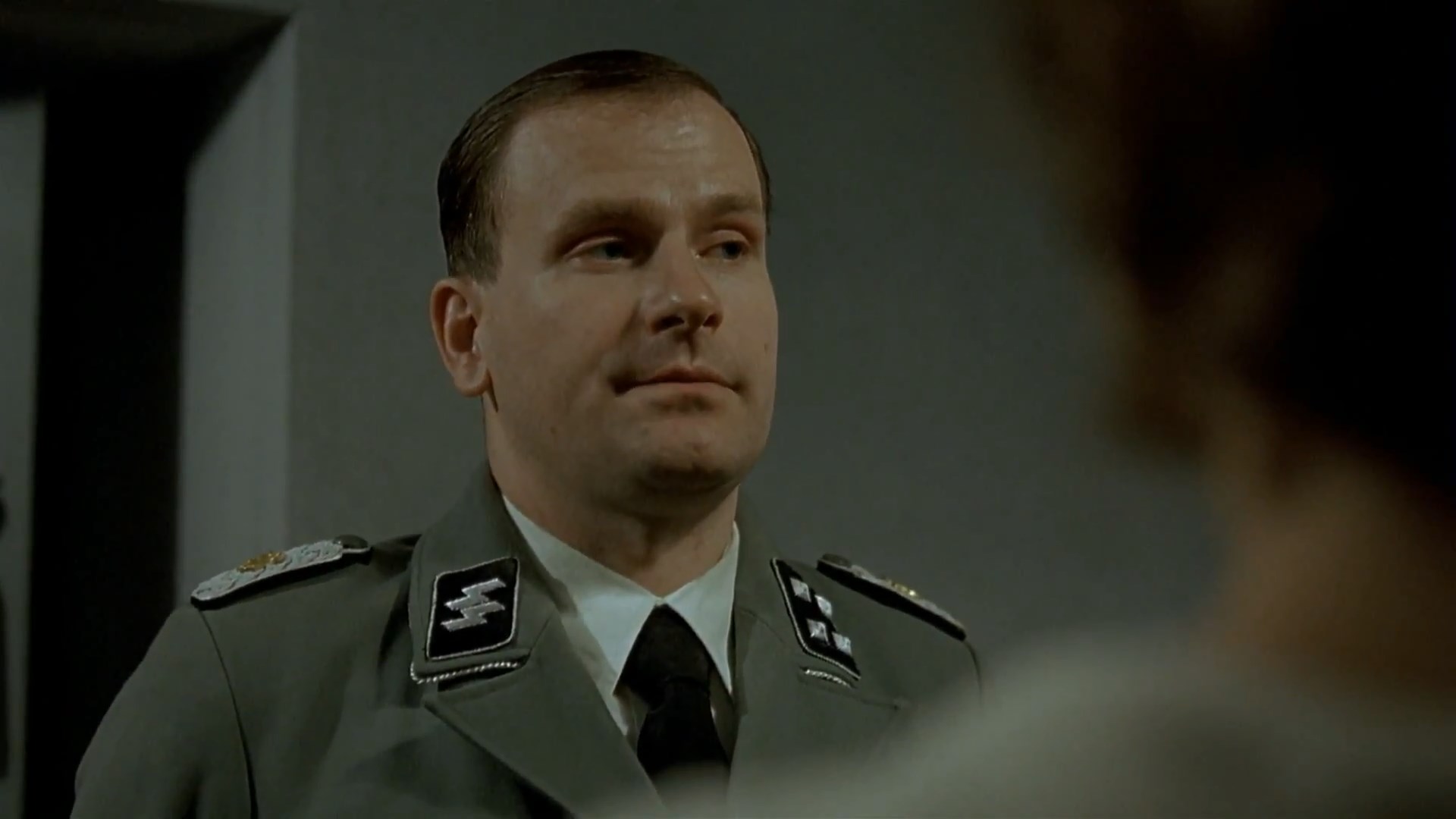 Rochus Misch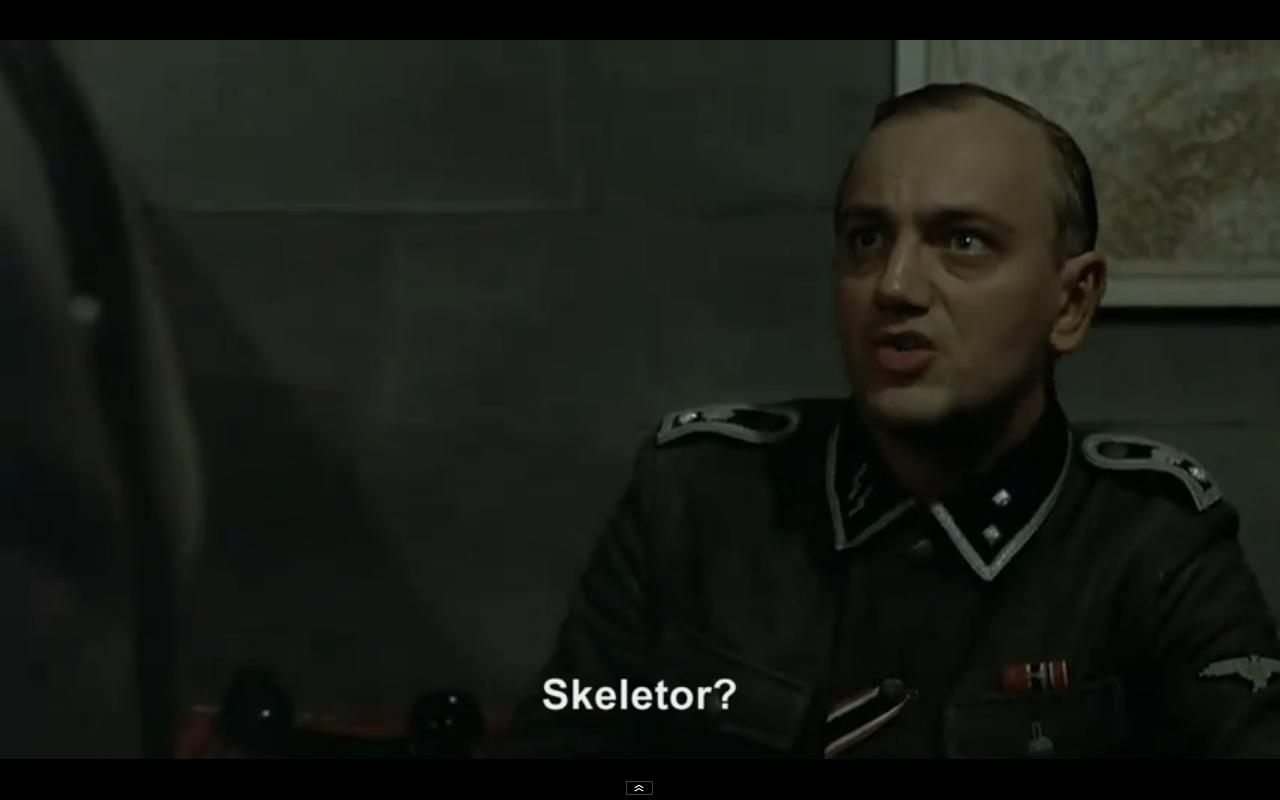 Wilhelm Mohnke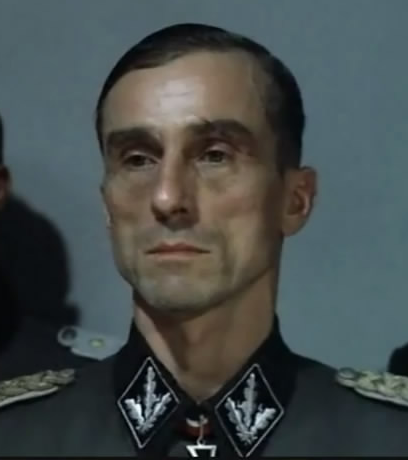 Notable for
Not being ranted at by Hitler
Being called a monkey and bonkers
Mohnkepedia
Allies
Otto Günsche
Max Müller
Franz Schädle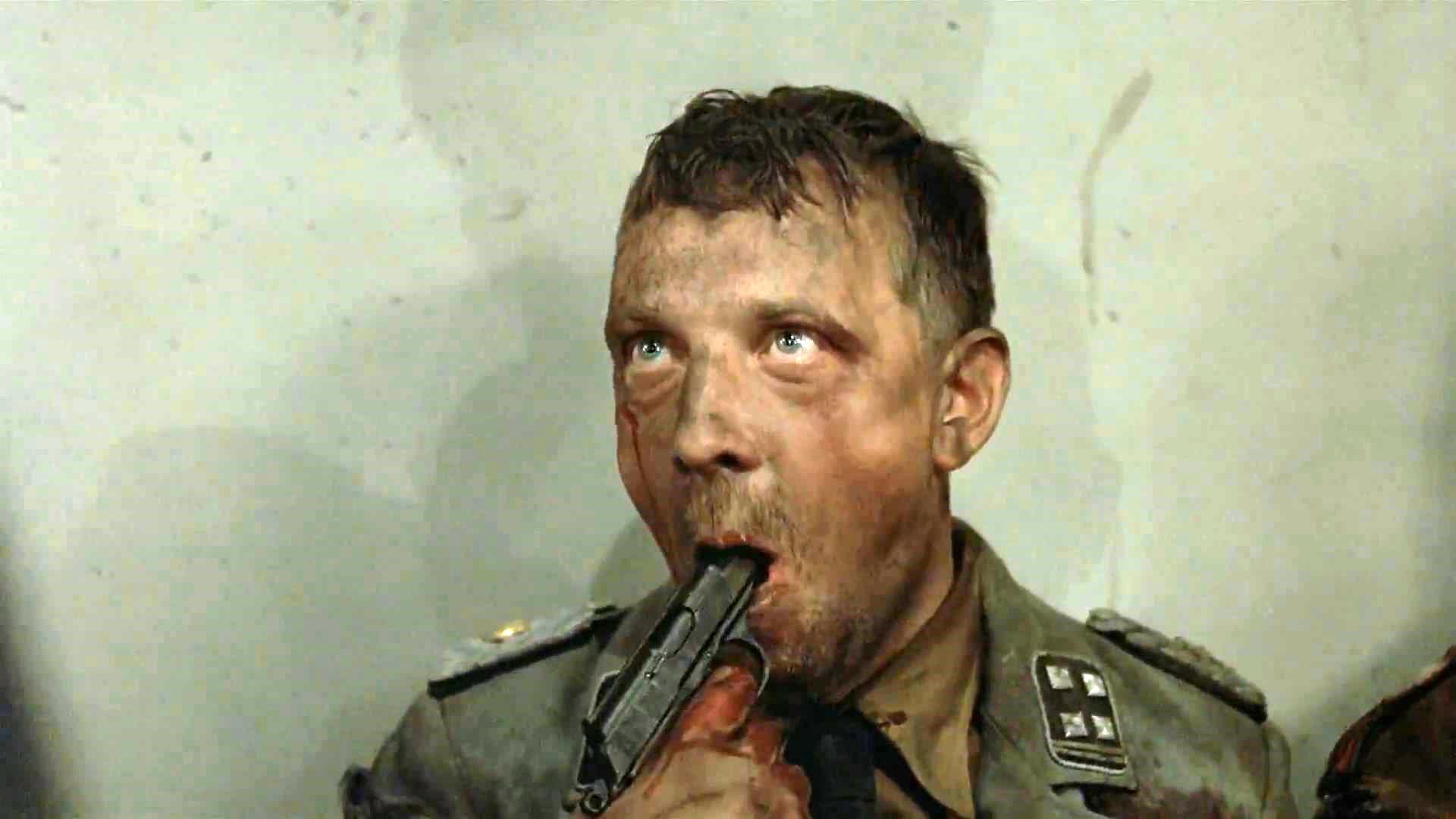 Ernst-Günther Schenck
Stehr
********Work in progress, more hilarious stuff is comming soon folks!********
TV shows


Dinner with Dolfy
Experience the life of Doly and his crew over at the Great Hall of the Fourth Reich. Be ready for 68 percent of ranting and the remaining 51 percent of antics ........ yeah baby, this is fegelmath!
Attack of the Fourth Reich
Witness a fragfest more epic than anything you've ever seen. The stakes are on the table and the Fourth Reich is destined to one day conquer all of Kansas. All your base are now belong to Dolfy!
Posted October 03 2015 - 00:37
Posted October 03 2015 - 17:45
someone has entirely too much time on their hands
Posted October 04 2015 - 21:35
LOL, actually posting video and wiki text is the least time demanding way of how to roleplay. I tried writing roleplaying stories several times in previous rounds but I never got the time that was required for it being viable. I hope that posting a few wiki quotes and a youtube video a day will be a managable form of roleplaying ........ besides, I couldn't play the game without any form of roleplaying. It just wouldn't feel right as I always needed to have a backstory to my town to fully enjoy the game :-)
Posted October 05 2015 - 05:08
i have a gas mask with a bong attached...i just throw that on and pretend i'm an agent while i'm logged in....to each his own right :-)
Posted October 06 2015 - 05:05
LOL SRY JUST HAD TO SAY 'LOL'
Posted October 09 2015 - 22:17
ROFL, on new year's eve, when I'm shooting fireworks into the sky I like to think of myself as an agent firing a missile on an enemy town :-D
Posted October 12 2015 - 06:29
Just spamming by.
Posted October 16 2015 - 19:19
LOL, on New Year's Eve, when I am firing fireworks I always like to think of myself as an agent firing missiles on an enemy town ........ Hell yeah, I'm an outbreak addict :-D
Posted October 29 2015 - 02:06
That was a good movie by the way. I recommend that you all watch it.
Posted November 12 2015 - 14:21
jajajaa nice

Posted December 01 2015 - 16:24
Dinner with Dolfy
Episode 1
Pilot - Victory of the Pretenders over the Borg
https://www.youtube.com/watch?v=E0mS_rO7wpc
Posted December 02 2015 - 13:03
Dinner with Dolfy
Episode 2
Easter with Dolfy
https://www.youtube.com/watch?v=GcbOAqNgfEk
Page
1
of 2
1
2